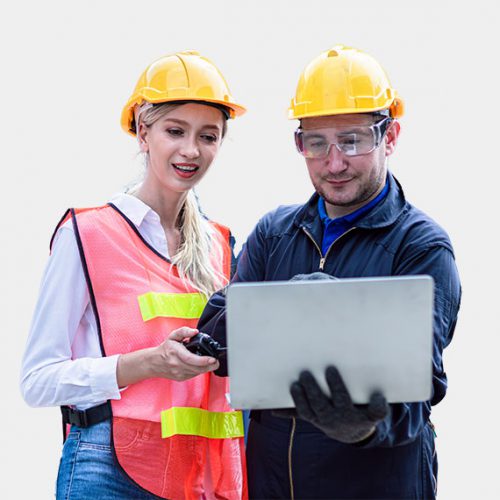 Welcome to
Industry Company
We Are Expert In All Industry Works
Effective noise control in industry demands that you plan strategy and identify objectives like an engineer, think like an industrialist and execute like an environmentalist.
That's where we come in. Our vision comprises three principals: Reduce Noise pollution, Save Costs and Create Durable Products. We're certified company (An ISO 9001-2015 Certified company, Certified by TUV India Pvt Ltd.) who worked our way up based on these principles.
Our roots run deep in the development of results-driven, purpose-focused noise control products, which help clients achieve noise control goals by strategically creating and distributing products that achieve exactly what the client needs.
P.K Engineering is engaged in manufacturing and exporting wide range of noise control products such as Industrial silencers and Acoustic Enclosures etc. We design, manufacture and supply customized solutions for industrial silencers, acoustic enclosures, sound proof door and sound proof cabins etc… Our products are successfully applied in the Power, Steel, Oil & amp; Gas, Water, Process, Petrochemical, Fertilizers and Paper Industries worldwide.

Overseas tie-ups
M/s.Ventx Ltd, UK Industrial silencers (Boiler Steam Vent Silencers and Blower suction discharge & Blow off Silencers etc.)
M/s. Alpha Acoustiki Ltd, Athens, Greece Architectural acoustics & Anti-Vibration Control systems.

Purposes of Quality management
Improving processes
Reducing waste
Lowering costs
Facilitating and identifying training opportunities
Engaging staff
Setting organization-wide direction

Quality Management Systems
Our designs and manufacturing are controlled by a documented quality system procedure as per ISO 9001:2015. Certified by TUV India Pvt Ltd. ISO 9001:2015, is the international standard specifying requirements for quality management systems, is the most prominent approach to quality management systems.

Our Vision
Emerge as a one of the best solution providing company in India for industrial noise pollutions, through innovative technology and techniques with commitment to deliver on time & quality to the satisfaction of our customers, by organizational excellence.